Really. You need to read this book. I'm not kidding. Just buy a copy and read it, okay?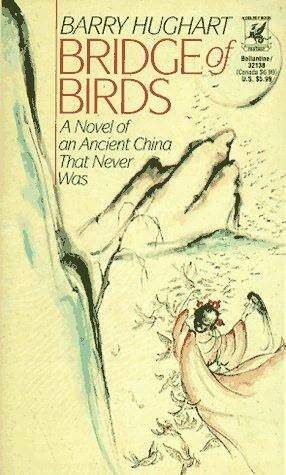 If you don't want to buy it from Amazon, you can find it in almost every used bookstore.
A while ago I wrote this review on Goodreads. Since I've been re-reading BOB again, all I can say is its still true.
This is one of those books that almost anyone can read and enjoy. The kind of book that usually gets around only by word of mouth. In my case my sister simply handed me a copy, and said, "Here, brat. Read this." It is a fantasy, a mystery, and something else. It is deeply funny, and at the same time wonderfully touching. It is a quirky novel, often associated with "The Princess Bride." Barry Hughart happily twists the ordinary into the profound, and the profound into ordinary. In most mysteries, the plot has the main characters slowly, piece by piece, uncovering the truth, in this book they are also uncovering China. Each clue tells the reader more about China; more depth, more interest, and more supernatural, until at the very end the reader suddenly finds themselves knee deep in something that can only be fable, and cheek-to-jowl with the gods. Its like starting with Sam Spade in gritty urban Los Angeles, and somehow ending up in Valhalla. I've read it several times, and Hughart always surprises me with his transition from a sleepy Chinese village, to a piece on the great chess board of heaven. 

Some quotes:
"Take a large bowl," I said. "Fill it with equal measures of fact, fantasy, history, myhtology, science, superstition, logic, and lunacy. Darken the mixture with bitter tears, brighten it with howls of laughter, toss in three thousand years of civilization, bellow kan pei – which means "dry cup" – and drink to the dregs."
Procopius stared at me. "And I will be wise?" he asked. 
"Better," I said. "You will be Chinese." 

"Error can point the way to truth, while empty-headedness can only lead to more empty-headedness or to a career in politics." 

"My surname is Li and my personal name is Kao, and there is a slight flaw in my character."
Seriously, why haven't you read this yet. Go. Now.